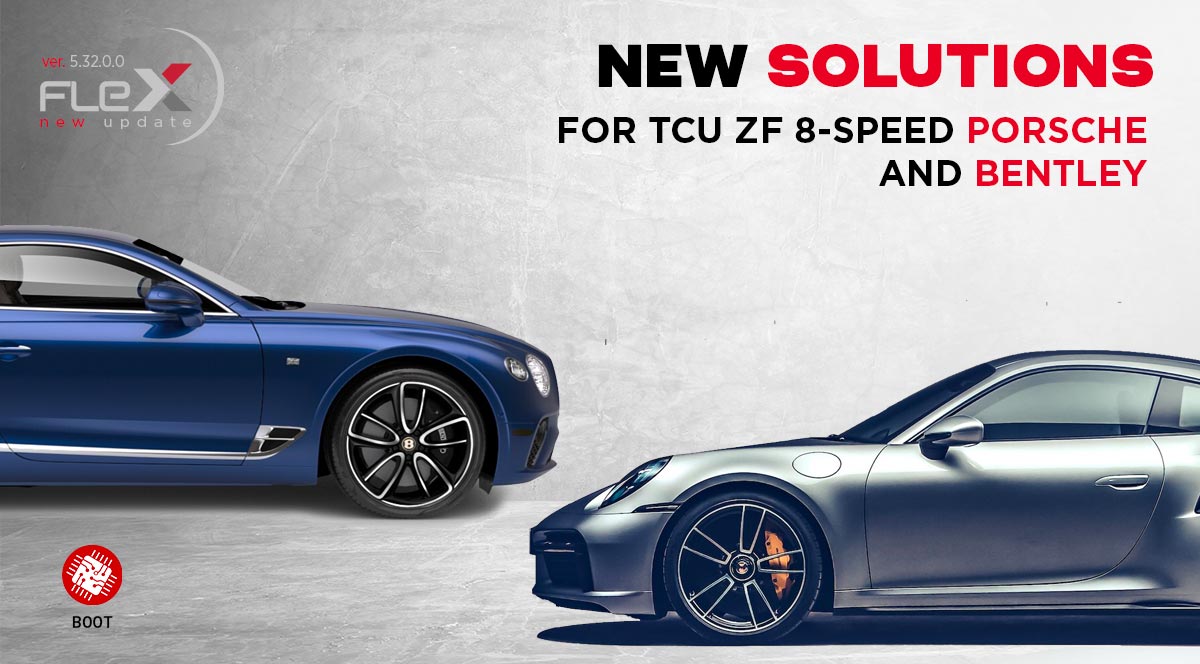 New Boot Solutions for TCU ZF 8-Speed ​​Porsche and Bentley
Magicmotorsport has released new Boot mode solutions for the latest ZF PDK generation, 8DT TC400 and TC401 automatic transmissions equipped with TC275 microprocessors.
Thanks to the new Boot protocol it's now possible to access the complete contents of the electronic unit with full read and write access to the Internal Flash and EEPROM memories. This allows any chiptuning or repair work.
Supported Vehicles:
Porsche Carrera 911 (922) 3.8L 2021
Porsche Panamera (971) 3.0L 2021
Bentley Bentayga Speed ​​W12 Twin Turbo 2021
Bentley Continental GT W12 Turbo 20200
The new protocols are available for the following software packs:
FLS0.10 – SW Flex Infineon TC17xx – TCxxx
FLS0.2 – SW Flex TCU OBD/Bench
Read time: ~ 1 minute | Write time: ~ 30 seconds
New Protocols:
Porsche ZF TC400 – TC401: Read / Write / Checksum Internal Flash; Read / Write Internal Eeprom; Full Backup
Bentley ZF TC400 – TC401: Read / Write / Checksum Internal Flash; Read / Write Internal Eeprom; Full Backup