This kit provides a clean connection to ecu boot pads without soldering!
Simply screw the plate to the control unit and align the boot pins with the corresponding pads on the ecu. The arms are secured with high performance magnets ensuring no movement once aligned.
Each kit includes an ECU mounting plate and 2 x arms equipped with spring loaded boot pins. It is suitable for ecu's with up to 2 connections.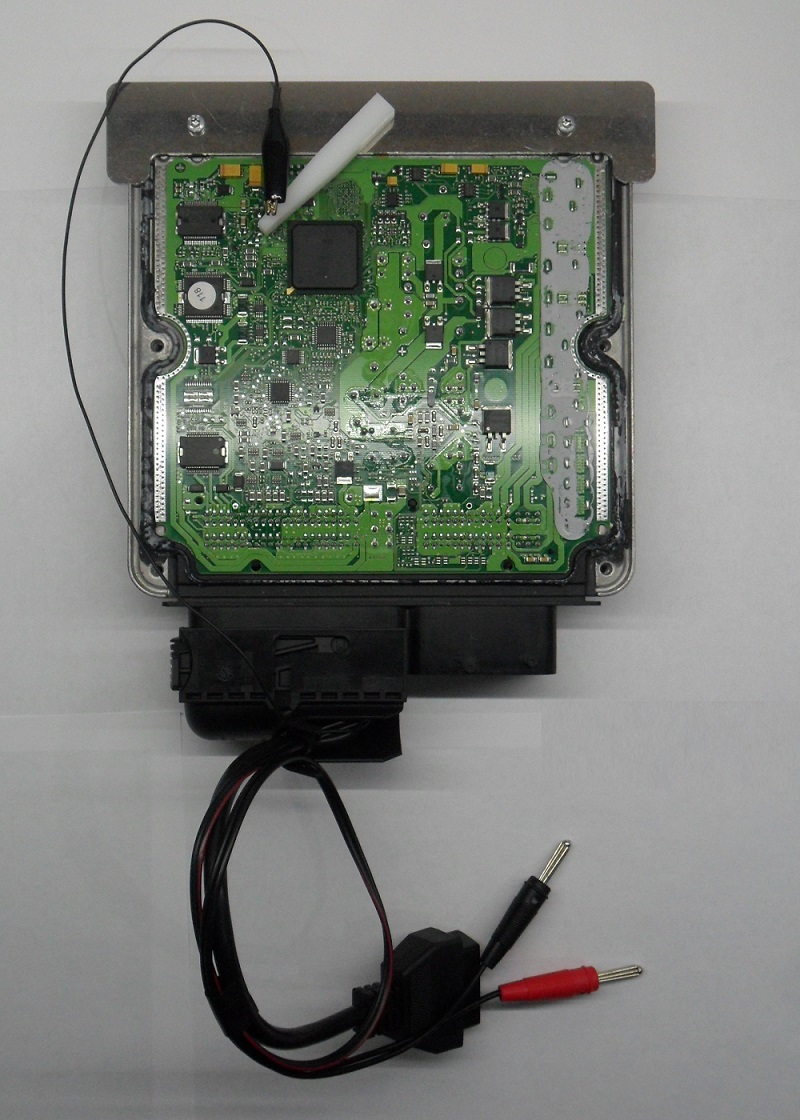 * The cable pictured above is not included in the kit. Specific ecu cables can be supplied upon request. *