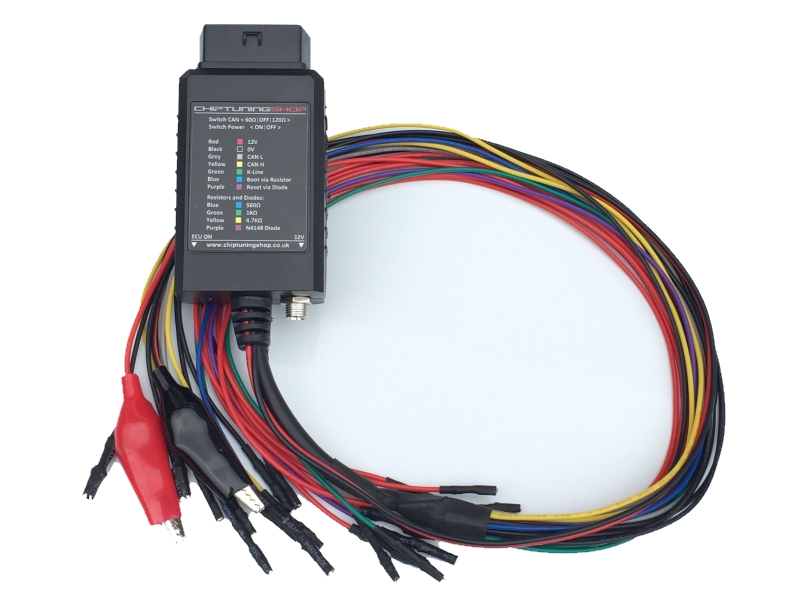 This universal pin out cable allows you to connect easily and comfortably to most types control units.
A variety of pins and extra connections are now used, so you can connect to a many different types of ECU's.
The cable is fitted with an OBD2 female plug allowing connection any OBD flash tool.
It features:
Female OBD2 port
Power connections by 12V and GND crocodile clips or 2.1mm DC power jack. (Power supply not included)
LED indicator to confirm when ECU is ON.
6 x 12V connectors for ECU
6 x GND connectors for ECU
3 x switched ignition connectors for ECU
Switched ECU Power (ON/OFF)
Switched CAN bus termination resistors (60Ω / 120Ω / OFF)
Switch-able ignition pins (OFF / ON / K-Line) for tools using K-Line for reset function
2 x CAN Low
2 x CAN High
2 x K-Line
2 x L-Line
Kline with diode N4148 for reset function
Bootpins: 560Ω / 1KΩ / 4.7KΩ