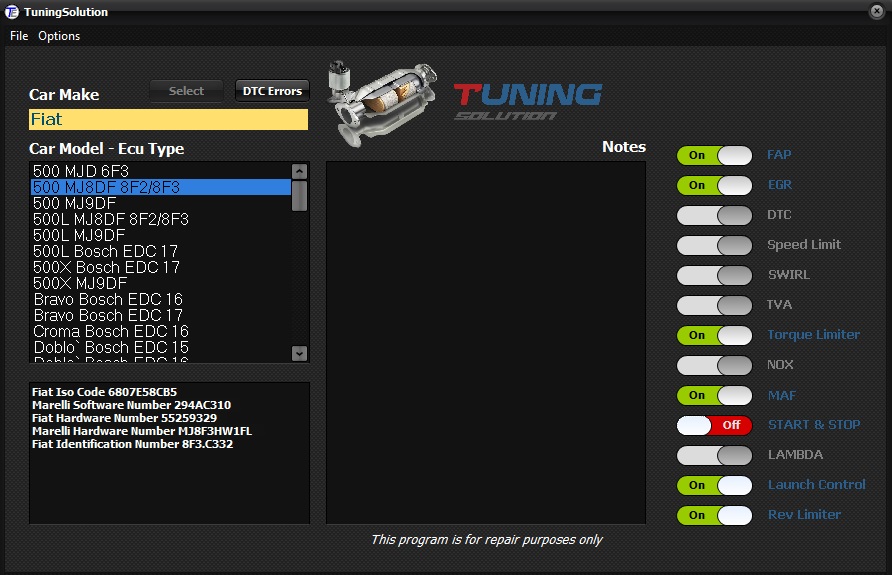 This multi purpose application supports editing of the following functions:
DTC Remover
FAP
EGR
Speed Limit
SWIRL
TVA
Torque Limiter
NOX
MAF
START & STOP
LAMBDA
Launch Control
Rev Limiter
Please note, not all functions are supported for every ECU!
A USB security dongle is required to operate this software, which is included in the package.
Software updates are charged annually, at a rate of €500 excluding taxes.