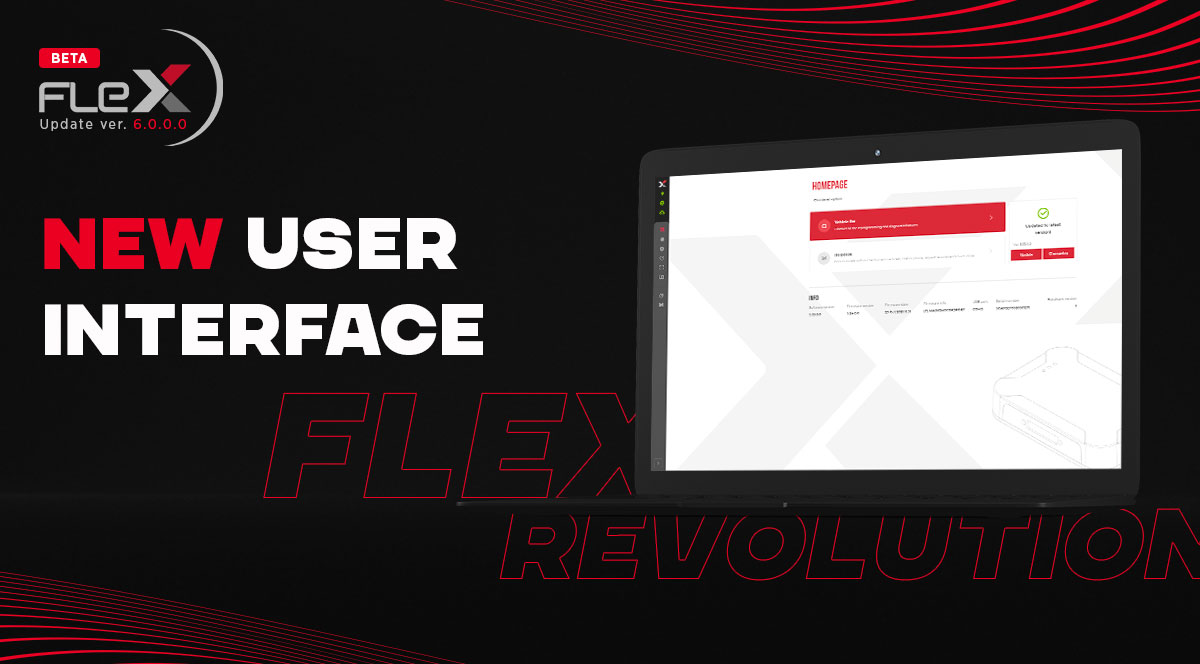 New User Interface and New Functionality
Flex has been redesigned with a new user interface! Magicmotorsport's latest release has made the revolutionary engine control unit (ECU) and automatic transmissions (TCU) programmer even faster and more intuitive.
FLEX version 6.0.0.0 now boasts three different display modes: Basic, Standard, and Advanced.
Basic mode: is designed for use on small laptop and windows tablet screens.
Standard mode: guides you through the process of finding the unit to program by vehicle maker, model, and engine version, providing all the information available in the vehicle list.
Advanced mode: allows you to search for the unit immediately by selecting the brand and type of unit without the intermediate steps. This has been designed for more experienced users.
Users can now set the default display mode and font size from the software settings.
Vehicle searches are much faster thanks to the completely redesigned search engine!
Also, we've taken your suggestion and provided access, during any stage of programming, to the connection manuals and protocol statistics that relate the timing of simultaneously updated operations.
Flex version 6.0.0.0 can be downloaded now from the Helpdesk platform by clicking HERE.
All Flex V2 BETA feedback can be reported through the ticket category here.
The Flex revolution continues! Stay tuned for all the latest news for mechatronic enthusiasts and pros!