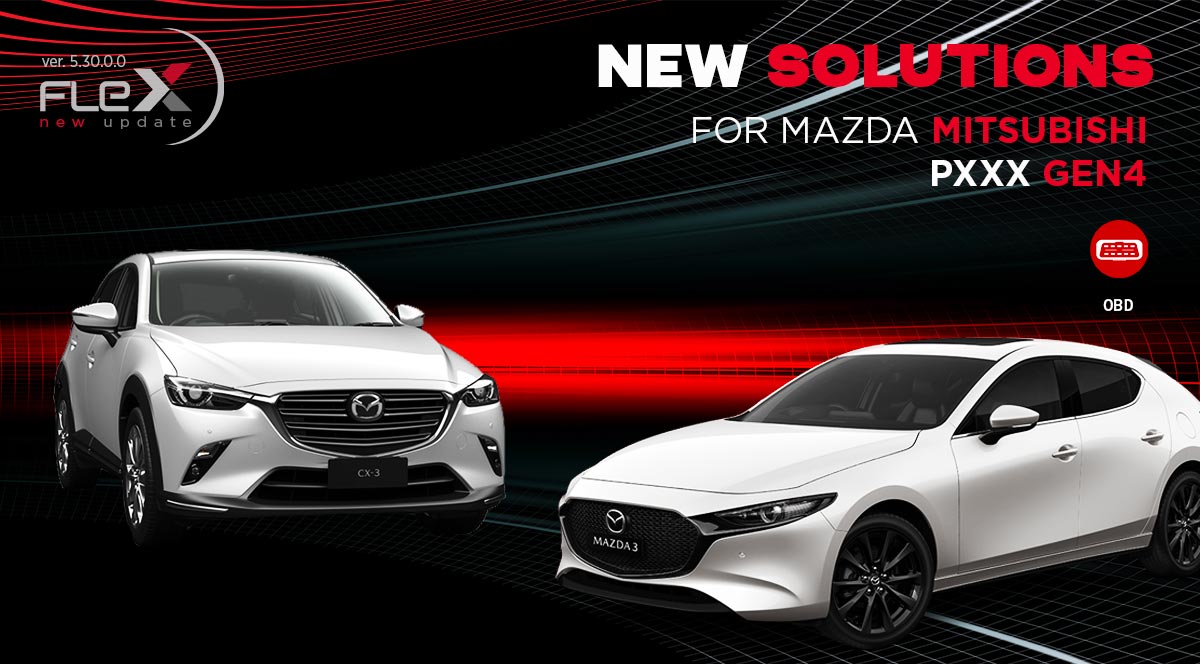 OBD Solutions for MAZDA MITSUBISHI Pxxx Gen4
Released new FLEX software for OBD programming of Mitsubishi MPC Pxxx ECU. This ECU is installed on Mazda vehicles manufactured after 2019, with such powertrain configurations: 2.0L, 2.3L, 2.5L SKYACTIV-G.
This programming solution via OBD (v.5.30.0.0) allows tuning via read & write of the engine maps.
Supported Vehicles:
Mazda 3 Skyactiv-G 2.3 Turbo 2021
Mazda CX-5 Skyactiv-G 2.5 Turbo 2021
Mazda CX-3 SkyActiv-G 2.5 Turbo 2020
The new protocols are available for the following software packs:
FLS0.1 – SW Flex ECU (cars, vans, bikes) OBD + Bench
FLS0.5 – Package Flex FULL
Read time: ~ 9 minutes | Write time: ~ 7 minutes
NEW PROTOCOLS:
Mazda Mitsubishi Pxxx: Read/Write/Checksum (ASW+CAL)