Description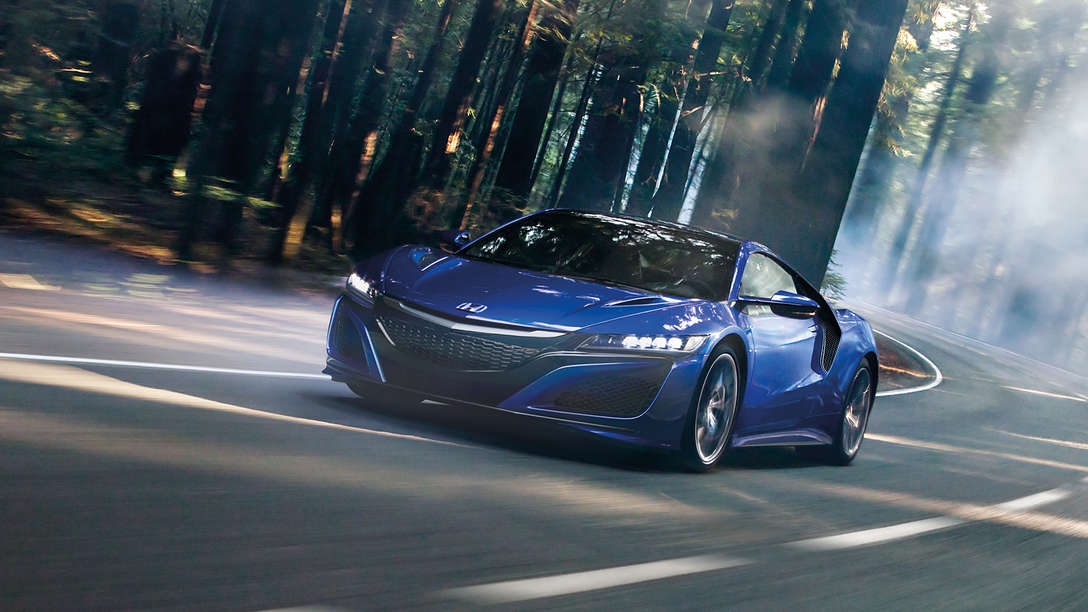 The program is designed to read and write flash memory of engine control unit on Honda/Acura vehicles. Auto correction of CRC checksums for all blocks. Built in DTC read/erase function.
Includes support for control units such as KEIHIN, TEMIC, Continental, MATSUSHITA, HITACHI, PANSONIC (PGM -FI / ECU / ECM / PCM) and Transmission controllers.
Complete with USB protection dongle. This software requires a J2534 interface, it has been tested with Tactrix Openport 2.0 Interface, CarDaq + and Mongoose J2534.
Supported Models
HITACHI SH72543:
ECU / Acura / TLX / 3.5 V6 280CV / HITACHI 37820-5J2-A5X SH72543 2048kb CAN BUS
ECU / Honda / Accord / 3.5 V6 250CV / HITACHI 37820-5G0-A5X SH72543 2048kb CAN BUS
ECU / Honda / Accord / 3.5 V6 250CV / HITACHI 37820-5G0-K7X SH72543 2048kb CAN BUS
ECU / Honda / Accord / 3.5 V6 250CV / HITACHI 37820-5G1-L1X SH72543 2048kb CAN BUS
ECU / Honda / Accord / 3.5 V6 250CV / HITACHI 37820-5G2 SH72543 2048kb CAN -A0X BUS
ECU / Honda / Accord / 3.5 V6 250CV / HITACHI 37820-5G3-W5X SH72543 2048kb CAN BUS
ECU / Honda / Accord / 3.5 V6 250CV / HITACHI 37820-5G6-U5X SH72543 2048kb CAN BUS
MATSUSHITA SH7058:
ECU / Acura / TSX / 200CV 2.4 16v / MATSUSHITA 37820-RBB-A2X SH7058 1024kb CAN BUS
ECU / Honda / CrossRoad / 2.0 We do 16v 155CV / MATSUSHITA 37820-RA1-XXX SH7058 1024kb CAN BUS
ECU / Honda / Accord / 2.0 We do 16v 155CV / MATSUSHITA 37820-RL2-G5X SH7058 1024kb CAN BUS
ECU / Honda / Accord / 2.0 We do 16v 155CV / MATSUSHITA 37820-RL2-A5X SH7058 1024kb CAN BUS
PANASONIC SH72543:
ECU / Honda / StepWGN / 2.0 We do 16v 200CV / the PANASONIC 37820-R0A-PXX SH72543 2048kb CAN BUS
ECU / Honda / StepWGN 2013 + / 2.0 We do 16v 200CV / the PANASONIC 37820-R0A-9XX SH72543 2048kb CAN BUS
ECU / Honda / Odyssey / v6 3.5 250CV / the PANASONIC 37820-R0A-PXX SH72543 2048kb CAN BUS
Continental – TEMIC MPC5554:
ECU / Honda / Pilot / 3.5 V6 250CV / Continental 37820-RN0-B2X MPC5554 2mb CAN BUS
ECU / Honda / Pilot / 3.5 V6 250CV / Continental 37820-RN0-B3X MPC5554 2mb CAN BUS
ECU / Honda / Pilot / 3.5 V6 250CV / Continental 37820-RN0-C2X MPC5554 2mb CAN BUS
ECU / Honda / Pilot / 3.5 V6 250CV / Continental 37820-RN0-C3X MPC5554 2mb CAN BUS
ECU / Honda / Accord /3.5 V6 250CV / 37820 Continental R74-M5X-MPC5554 2mb CAN BUS
ECU / Honda / Accord /3.5 V6 250CV / Continental 37820-R70-A7X MPC5554 2mb CAN BUS
ECU / Honda / Accord /3.5 V6 250CV / 37820 Continental R71-L6X-MPC5554 2mb CAN BUS
ECU / Honda / Accord /3.5 V6 250CV / Continental 37820 A5X-R84-MPC5554 2mb CAN BUS
ECU / Honda / Odyssey / 3.5 V6 250CV / 37820 Continental RV0-A2X-MPC5554 2mb CAN BUS
ECU / Honda / Crosstour / 3.5 V6 250CV / Continental 37820- RBR -A2X MPC5554 2mb CAN BUS
ECU / Honda / Accord /3.5 V6 250CV / TEMIC 37820- R70 -A5X MPC5554 2mb CAN BUS
KEIHIN MPC5566:
ECU / Honda / CR-V / 2.0 16v 150CV / KEIHIN 37820-R5C-R6X MPC5566 3mb CAN BUS
ECU / Honda / CR-V / 2.0 16v 150CV / KEIHIN 37820-R6F-R5X MPC5566 3mb CAN BUS
ECU / Honda / CR-V / 2.4 16v 200CV / KEIHIN 37820 R5A-A6X-MPC5566 3mb CAN BUS
ECU / Honda / CR-V / 2.4 16v 200CV / KEIHIN 37820 R5A-A0X-MPC5566 3mb CAN BUS
ECU / Honda / CR- V / 2.4 16v 200CV / KEIHIN 37820-R5A-A3X MPC5566 3mb CAN BUS
ECU / Honda / CR-V / 2.4 16v 200CV / KEIHIN 37820-R5J-F7X MPC5566 3mb CAN BUS
ECU / Honda / CR-V / 2.4 16v 200CV / KEIHIN 37820-R5J-F2X MPC5566 3mb CAN BUS
ECU / Honda / CR-V / 2.4 16v 200CV / KEIHIN 37820-R5H-U0X MPC5566 3mb CAN BUS
ECU / Honda / CR-V / 2.4 16v 200CV / KEIHIN 37820-R5E-X1X MPC5566 3mb CAN BUS
ECU / Honda / CR-V / 2.4 16v 200CV / KEIHIN 37820-R6A-K1X MPC5566 3mb CAN BUS
ECU / Honda / CR-V / 2.4 16v 200CV / KEIHIN 37820-R6B-M1X MPC5566 3mb CAN BUS
ECU / Honda / CR-V / 2.4 16v 200CV / KEIHIN 37820-R6D-Q6X MPC5566 3mb CAN BUS
KEIHIN SH72543:
ECU / Honda / Brio / 1.2 16v 100CV / KEIHIN 37820-RE1-Z5X SH72543 2048kb CAN BUS
ECU / Honda / CR-Z / 1.5 16v 120CV / KEIHIN 37820 RTZ-Q5X-SH72543 2048kb CAN BUS
ECU / Acura /RLX/3.5 16v 310CV / KEIHIN 37820 R9P-A5X-SH72543 2048kb CAN BUS
ECU / Acura /RLX/3.5 16v 310CV / KEIHIN 37820 R9S-A8X-SH72543 2048kb CAN BUS
ECU / Acura /ILX/2.4 16v 200CV / KEIHIN 37820 R9A-A6X-SH72543 2048kb CAN BUS
ECU / Acura /ILX/2.4 16v 200CV / KEIHIN 37820-R9B-A0X SH72543 2048kb BUS CAN
ECU / Acura /ILX/2.4 16v 200CV / KEIHIN 37820 R9C-A8X-SH72543 2048kb CAN BUS
ECU / Acura / MDX / 3.7 6v 310CV / KEIHIN 37820-5J6-A5X SH72543 2048kb CAN BUS
ECU / Acura / MDX / 3.7 6v 310CV / KEIHIN 37820-5J6-K5X SH72543 2048kb CAN BUS
ECU / Honda / CR-V / 2.4 16v 200CV / KEIHIN 37820-M5X-R7S SH72543 2048kb CAN BUS
ECU / Honda / CR-V / 2.4 16v 200CV / KEIHIN 37820-R7S SH72543 2048kb CAN -M7X BUS
ECU / Honda / Insight / 100CV 1.3 16v / KEIHIN 37820 RBJ-A0X-SH72543 2048kb CAN BUS
ECU / Honda / Accord / 200CV 2.4 16v / KEIHIN 37820-5A0-A0X SH72543 2048kb CAN BUS
ECU / Honda / Accord / 200CV 2.4 16v / KEIHIN 37820-5A1-L5X SH72543 2048kb CAN BUS
ECU / Honda / Accord P-HEV /2.4 16v 200CV / KEIHIN 37820-5K0-A0X SH72543 2048kb CAN BUS
ECU / Honda / Accord F-HEV /2.4 16v 200CV / KEIHIN 37820-5K1-A0X SH72543 2048kb CAN BUS
ECU / Honda / Accord / 200CV 2.4 16v / KEIHIN 37820-5J0-A5X SH72543 2048kb CAN BUS
ECU / Honda / Accord / 2.4 200CV 16v / KEIHIN 37820-5A2-C0X SH72543 2048kb CAN BUS
ECU / Honda / Accord / 200CV 2.4 16v / KEIHIN 37820-5A2-C1X SH72543 2048kb CAN BUS
ECU / Honda / Accord / 200CV 2.4 16v / KEIHIN 37820-5A2-A0X SH72543 CAN BUS 2048kb
ECU / Honda / Accord / 200CV 2.4 16v / KEIHIN 37820-5A2-A5X SH72543 2048kb CAN BUS
ECU / Honda / Accord / 200CV 2.4 16v / KEIHIN 37820-5A3-L5X SH72543 2048kb CAN BUS
ECU / Honda / Accord / 2.4 200CV 16v / KEIHIN 37820-5B2-K0X SH72543 2048kb CAN BUS
ECU / Honda / Accord / 200CV 2.4 16v / KEIHIN 37820-5B2-M5X SH72543 2048kb CAN BUS
ECU / Honda / Accord / 200CV 2.4 16v / KEIHIN 37820-5B2-R8X SH72543 2048kb CAN BUS
ECU / Honda / Civic / 1.8 16v 140CV / KEIHIN 37820-R1A-A5X SH72543 2048kb CAN BUS
ECU / Honda / Civic / 1.8 16v 140CV / KEIHIN 37820-R1A-A6X SH72543 2048kb CAN BUS
ECU / Honda / Civic / 1.8 16v 140CV / KEIHIN 37820-R1A-U0X SH72543 2048kb CAN BUS
ECU / Honda / Civic / 1.8 16v 140CV / KEIHIN 37820-R1A-U2X SH72543 2048kb CAN BUS
ECU / Honda / Civic / 1.8 16v 140CV / KEIHIN 37820-R1Z-A5X SH72543 2048kb CAN BUS
ECU / Honda / Civic / 1.8 16v 140CV / KEIHIN 37820-R1V-U7X SH72543 2048kb CAN BUS
ECU / Honda / Civic / 1.8 16v 140CV / KEIHIN 37820-R1P-U5X SH72543 2048kb CAN BUS
ECU / Honda / Civic / 1.8 16v 140CV / KEIHIN 37820-R1B-K0X SH72543 2048kb CAN BUS
ECU / Honda / Civic / 1.8 16v 140CV / KEIHIN 37820-R1C-U0X SH72543 2048kb CAN BUS
ECU / Honda / Civic / 1.8 16v 140CV / KEIHIN 37820-R2A-M0X SH72543 CAN BUS 2048kb
ECU / Honda / Civic / 140CV 1.8 16v / KEIHIN 37820 R2A-M5X-SH72543 CAN BUS 2048kb
ECU / Honda / Civic / 140CV 1.8 16v / KEIHIN 37820-R2H-M5X SH72543 2048kb CAN BUS
ECU / Honda / Civic / 1.8 16v 140CV / KEIHIN 37820-R3A-R6X SH72543 2048kb CAN BUS
ECU / Honda / Odyssey / 3.5 V6 250CV / KEIHIN 37820-5X6-J7X SH72543 2048kb CAN BUS
ECU / Honda / Odyssey / 3.5 V6 250CV / KEIHIN 37820-5X6-U8X SH72543 2048kb CAN BUS
ECU / Honda / Fit / 100CV 1.4 16v / KEIHIN 37820-5R7-A0X SH72543 2048kb CAN BUS
ECU / Honda / Jazz / 100CV 1.4 16v / KEIHIN 37820-5R7-A0X SH72543 2048kb CAN BUS
KEIHIN SH7058:
ECU / Acura / CSX / 2.0 16v 200CV / KEIHIN 37820 RRB-A1X-SH7058 1024kb CAN BUS
ECU / Acura / TSX / 200CV 2.4 16v / KEIHIN 37820-RL5 SH7058 CAN 1024kb -A0X BUS
ECU / Acura / TSX / 200CV 2.4 16v / KEIHIN 37820 RL5-A5X-SH7058 1024kb CAN BUS
ECU / Acura / TL / 280CV 3.5 16v / KEIHIN 37820-RDB-A0X SH7058 1024kb CAN BUS
ECU / Acura / RL / 3.5 16v 280CV / KEIHIN 37820-RKG-A5X SH7058 1024kb CAN BUS
ECU / Acura / RDX / 2.3 16v 240CV / KEIHIN 37820-R8A-A6X SH7058 1024kb CAN BUS
ECU / Acura / RDX / 2.3 16v 240CV / KEIHIN 37820-RWC-A5X SH7058 1024kb CAN BUS
ECU / Acura / RDX / 2.3 16v 240CV / KEIHIN 37820-RWC-A6X SH7058 1024kb CAN BUS
ECU / Acura / MDX / 3.7 V6 306CV / KEIHIN 37820-RYE-A5X SH7058 1024kb CAN BUS
ECU / Acura / MDX / 3.7 V6 306CV / KEIHIN 37820 RYE-A6X-SH7058 1024kb CAN BUS
ECU / Acura / ZDX / 3.7 V6 300CV / KEIHIN 37820-RP6-A7X SH7058 1024kb CAN BUS
ECU / Honda / Element / 2.4 16v 200CV / KEIHIN 37820-PZD-A0X SH7058 1024kb CAN BUS
ECU / Honda / Insight / 1.3 16v 100CV / KEIHIN 37820-RBJ-L5X SH7058 1024kb CAN BUS
ECU / Honda / Freed / 1.5 16v 120CV / KEIHIN 37820 RK8-H5X-SH7058 1024kb CAN BUS
ECU / Honda / CR-Z /1.5 16v 120CV / KEIHIN 37820 RTW-A5X-SH7058 1024kb CAN BUS
ECU / Honda / S2000 / 2.0 We do 16v 240CV / KEIHIN 37820-PZX-A0X SH7058 1024kb CAN BUS
ECU / Honda / S2000 / 2.0 16v 240CV / KEIHIN 37820-PCX-U0X SH7058 1024kb CAN BUS
ECU / Honda / CR-V / 2.0 We do 16v 150CV / KEIHIN 37820-RZA-A5X SH7058 1024kb CAN BUS
ECU / Honda / CR-V / 2.0 16v 150CV / KEIHIN 37820-RZV-E5X SH7058 1024kb CAN BUS
ECU / Honda / CR-V / 2.0 16v 150CV / KEIHIN 37820-RZV-E7X SH7058 1024kb CAN BUS
ECU / Honda / CR-V / 2.4 16v 160CV / KEIHIN 37820 F8X SH7058–RZC 1024kb CAN BUS
ECU / Honda / CR-V / 2.0 We do 16v 150CV / KEIHIN 37820 RZV-E0X-SH7058 1024kb CAN BUS
ECU / Honda / CR-V / 2.4 16v 160CV / KEIHIN 37820-RZE-R5X SH7058 1024kb BUS CAN
ECU / Honda / CR-V / 2.4 16v 160CV / KEIHIN 37820 A5X-REZ-SH7058 1024kb BUS CAN
ECU / Honda / CR-V / 2.4 16v 160CV / KEIHIN 37820-REX-X5X SH7058 1024kb CAN BUS
ECU / Honda / RIDGELINE /3.5 V6 250CV / KEIHIN 37820-RJE-A8X SH7058 1024kb CAN BUS
ECU / Honda / RIDGELINE /3.5 V6 250CV / KEIHIN 37820 RJE-K7X-SH7058 1024kb CAN BUS
ECU / Honda / Odyssey / 3.5 V6 250CV / KEIHIN 37820-RGL A9X-SH7058 1024kb CAN BUS
ECU / Honda / Odyssey / 3.5 V6 250CV / KEIHIN 37820-RV0-A6X SH7058 1024kb CAN BUS
ECU / Honda / Odyssey / 3.5 V6 250CV / KEIHIN 37820-RGW-A0X SH7058 1024kb CAN BUS
ECU / Honda / Odyssey / 3.5 V6 250CV / KEIHIN 37820 RGW-A9X-SH7058 1024kb CAN BUS
ECU / Honda / Civic / 100CV 1.3 16v / KEIHIN 37820-RMX-A0X SH7058 1024kb CAN BUS
ECU / Honda / Civic / 1.4 16v 110CV / KEIHIN 37820-RSH-G1X SH7058 1024kb CAN BUS
ECU / Honda / Civic / 1.8 16v 140CV / KEIHIN 37820-RSA-N1X SH7058 1024kb CAN BUS
ECU / Honda / Civic / 1.8 16v 140CV / KEIHIN 37820-RSA-G3X SH7058 1024kb CAN BUS
ECU / Honda / Civic / 1.8 16v 140CV / KEIHIN 37820-RSA-G4X SH7058 1024kb CAN BUS
ECU / Honda / Civic / 2.0 We do 16v 201CV / KEIHIN 37820-RSP-E0X SH7058 1024kb CAN BUS
ECU / Honda / Civic / 2.0 16v 201CV / KEIHIN 37820-RRD-M2X SH7058 1024kb CAN BUS
ECU / Honda / Civic / 1.8 16v 140CV / KEIHIN 37820-RNA-A7X SH7058 1024kb CAN BUS
ECU / Honda / Civic / 1.8 16v 140CV / KEIHIN 37820-RNA-A1X SH7058 1024kb CAN BUS
ECU / Honda / Civic / 1.8 16v 140CV / KEIHIN 37820-RNA-E0X SH7058 1024kb CAN BUS
ECU / Honda / Civic / 1.8 16v 140CV / KEIHIN 37820-RNA-E1X SH7058 1024kb CAN BUS
ECU / Honda / Civic / 1.8 16v 140CV / KEIHIN 37820-RNA-E2X SH7058 1024kb CAN BUS
ECU / Honda / Civic / 1.8 16v 140CV / KEIHIN 37820-RNA-E5X SH7058 1024kb CAN BUS
ECU / Honda / Civic / 1.8 16v 140CV / KEIHIN 37820-RNA-E6X SH7058 1024kb CAN BUS
ECU / Honda / Civic / 1.8 16v 140CV / KEIHIN 37820-RNA-E7X SH7058 1024kb CAN BUS
ECU / Honda / Civic / 1.8 16v 140CV / KEIHIN 37820-RNH-R5X SH7058 1024kb CAN BUS
ECU / Honda / Civic / 2.0 16v 201CV / KEIHIN 37820-RRH-U6X SH7058 1024kb CAN BUS
ECU / Honda / Civic / 1.8 16v 140CV / KEIHIN 37820-RNC-Q5X SH7058 1024kb CAN BUS
ECU / Honda / Civic / 1.8 16v 140CV / KEIHIN 37820-RNC-Z7X SH7058 1024kb CAN BUS
ECU / Honda / Accord / 2.4 16v 200CV / KEIHIN 37820-R40-A3X SH7058 1024kb CAN BUS
ECU / Honda / Accord / 2.4 16v 200CV / KEIHIN 37820-R41-L5X SH7058 1024kb CAN BUS
ECU / Honda / Accord / 2.4 16v 200CV / KEIHIN 37820-R42-A0X SH7058 1024kb CAN BUS
ECU / Honda / Accord / 2.4 16v 200CV / KEIHIN 37820-R43-L5X SH7058 1024kb CAN BUS
ECU / Honda / Accord / 2.4 16v 200CV / KEIHIN 37820-R44-X6X SH7058 1024kb CAN BUS
ECU / Honda / Accord / 2.4 16v 200CV / KEIHIN 37820-R46-X6X SH7058 1024kb CAN BUS
ECU / Honda / Accord / 2.4 16v 200CV / KEIHIN 37820-R49-Q8X SH7058 1024kb CAN BUS
ECU / Honda / Accord / 2.4 16v 200CV / KEIHIN 37820-R60-M5X SH7058 1024kb CAN BUS
ECU / Honda / Accord / 2.4 16v 200CV / KEIHIN 37820-RL6-R5X SH7058 1024kb CAN BUS
ECU / Honda / Accord / 2.4 16v 200CV / KEIHIN 37820-RL6-R6X SH7058 1024kb CAN BUS
ECU / Honda / Accord / 2.4 16v 200CV / KEIHIN 37820-RL6-E0X SH7058 1024kb CAN BUS
ECU / Honda / Accord / 2.4 16v 200CV / KEIHIN 37820-RL6-E5X SH7058 1024kb CAN BUS
ECU / Honda / Accord / 2.4 16v 200CV / KEIHIN 37820-RL6-E6X SH7058 1024kb CAN BUS
ECU / Honda / Accord / 2.4 16v 200CV / KEIHIN 37820-RL6-R1X SH7058 1024kb CAN BUS
ECU / Honda / Accord / 2.4 16v 200CV / KEIHIN 37820-RL6-S1X SH7058 1024kb CAN BUS
ECU / Honda / Fit / 1.3 16v 100CV / KEIHIN 37820-RC0-J6X SH7058 1024kb CAN BUS
ECU / Honda / Fit / 1.3 16v 100CV / KEIHIN 37820-RC1-J6X SH7058 1024kb CAN BUS
ECU / Honda / Fit / 1.3 16v 100CV / KEIHIN 37820-RB0-J6X SH7058 1024kb CAN BUS
ECU / Honda / Fit / 1.3 16v 100CV / KEIHIN 37820 RB7-Q5X-SH7058 1024kb CAN BUS
ECU / Honda / Jazz / 100CV 1.3 16v / KEIHIN 37820-RB7-Z7X SH7058 1024kb CAN BUS
ECU / Honda / City / 1.4 16v 100CV / KEIHIN 37820-RD1-X0X SH7058 1024kb CAN BUS
ECU / Honda / Fit / 1.5 16v 100CV / KEIHIN 37820-RP3-A5X SH7058 1024kb CAN BUS
ECU / Honda / Fit / 1.4 16v 100CV / KEIHIN 37820-RB0-E7X SH7058 1024kb CAN BUS
ECU / Honda / Fit / 1.4 16v 100CV / KEIHIN 37820-RD1-X5X SH7058 1024kb CAN BUS
ECU / Honda / Jazz / 1.4 16v 100CV / KEIHIN 37820-RB0-E1X SH7058 1024kb CAN BUS
ECU / Honda / Pilot / 3.5 24v 250CV / KEIHIN 37820-RN0-A7X SH7058 1024kb CAN BUS
ECU / Honda / Pilot / 3.5 24v 250CV / KEIHIN 37820-RN0-A8X SH7058 1024kb CAN BUS
ECU / Honda / Pilot / 3.5 24v 250CV / KEIHIN 37820-RN0-R0X SH7058 1024kb CAN BUS
ECU / Honda / Pilot / 3.5 24v 250CV / KEIHIN 37820 PVJ-XXX-SH7058 1024kb CAN BUS
Transmission ECU:
AT-CVT / Acura / RL / 280CV 3.5 16v / KEIHIN 37806 RKG-A7X-SH7058 1024kb CAN BUS
AT-CVT / Honda / CR- V / 2.0 16v 150CV / KEIHIN 37806-RZA-A5X SH7055 512kb CAN BUS
AT-CVT / Honda / CR-V / 2.0 16v 150CV / KEIHIN 37806-RZV-XXX SH7055 512kb CAN BUS
AT-CVT / Honda / Odyssey / 3.5 V6 250CV / KEIHIN 37806-RGL-A9X SH7055 512kb CAN BUS
AT-CVT / Honda / Civic / 1.8 16v 140CV / KEIHIN 37806-RNA-A6X SH7055 512kb CAN BUS
AT-CVT / Honda / Accord / 2.4 16v 200CV / KEIHIN 37806-R41 SH7055 CAN 512kb -L5X BUS
AT-CVT / Honda / Pilot / 250CV 3.5 24v / KEIHIN 37806 RN0-A7X-SH7055 512kb CAN BUS
AT-CVT / Honda / Pilot / 250CV 3.5 24v / KEIHIN 37806-RN0-R0X SH7058 1024kb CAN BUS
AT-CVT / Honda / Insight / 1.3 16v 100CV / KEIHIN 37806-RBJ-L5X SH7055 512kb CAN BUS